Our Rescue Group Policy:
We have great respect and admiration for rescue organizations, fosters, and individuals that provide care, shelter, and placement services for animals in need. Northlake Veterinary Surgery has been a long time supporter of 501(c) non-profit rescue groups, providing substantial financial relief to these groups. Our surgeons will provide your rescue group with an estimate of cost based on the nature and extent of injuries present and the medical needs of the patient. We will need to consult with your rescue group's local veterinarian to obtain an accurate description of the patient's condition. We will provide these phone or email consultations with your veterinarian at no cost.
Payment to Northlake Veterinary Surgery should be made directly by the rescue organization or a single donor representing the rescue group. We cannot accept outside contributions on behalf of the rescue organization, but will direct interested donors to your rescue group's website to make their donation.
To obtain the Rescue Group Discount, the estimate provided must be paid in full at the time of admission of the patient. If fund-raising is necessary or on-going, we respectfully request that the rescue organization or an individual representing the rescue group use a credit card at admission and then utilize the fund-raising to pay back the credit card provided.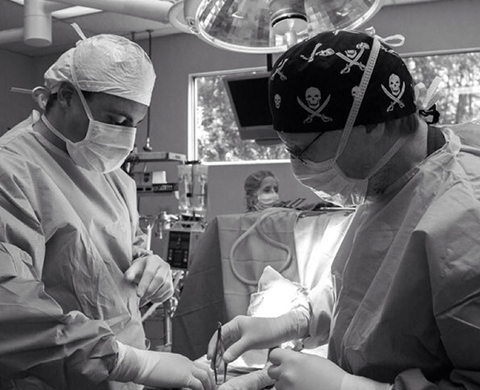 What Our Clients Have to Say About Northlake:
Our overall experience at Northlake was wonderful. From the minute we walked in we felt welcomed by the attentive staff and comfortable hospital.  The doctors were very detail oriented and treated Polly (our dog) like their own.  We were most impressed with the follow-up after the surgery took place.

DOG: POLLY | PROCEDURE: TPLO

The entire staff made a stressful situation much easier.

Cat: Doodlebug | Procedure: Femur fracture repair

We are so thankful for the extra 'squirrel chasing' time that Chipper had because of your work on his knees.

Dog: Chipper | Procedure: Bilateral CCL Reconstructions & MPL Repair

The best, sweetest, and truly kindest gang - anywhere.

Dog: Roxey | Procedure: Platelet-rich Plasma Elbow Injection

We truly felt Sadie was in the best care of any place.

Dog: Sadie | Procedure: TPLO and Menisectomy

You made the observation she would not have a bad day, and she didn't.

Dog: Sassy | Procedure: Hindlimb amputation to treat osteosarcoma

The day we ran over Dude was the worst day of our lives.  The day we picked him up and he walked out of your hospital was the best.

Dog: Dude | Procedure: HIp dislocation repair and TPLO
Have a question or comment for our Referral Coordinator?
We'd love to hear from you.